Connected Digital Services
Concierge Platform for Digital Risk Management
Digital Risk Management from a single source
Manage your risks with Connected Digital Services. The Concierge Platform is your comprehensive forensic service for digital risk management. You can control your analyses independently and run them with the help of our digital forensics solutions. If you need support, you can get it from our PwC experts at the press of a button. Our approach to meet our clients' needs: fast and flexible provision of digital solutions with the option to access advisory services at any time. The platform thus simplifies conducting tasks like compliance checks or sanctions list screenings.
Benefits
1 solution
One-stop shop
Receive all services from a single source, but only access those you really need.
Get going from day 1
Speed
Get results just as quickly as you get started. There is no need to implement anything.
> 50%
Efficiency and cost reduction
Run through the steps and tasks of your projects significantly faster, with less personnel, managing your digital risks using our digital forensics solutions.
1 click
External know-how
Access the expertise of PwC experts from our various specialist areas with just one click.
Inspired by our clients needs
We have developed Connected Digital Services to enable our clients to protect themselves from potential risks at an early stage and to deal with them adequately. Currently, a total of six modules are available.
Connected eDiscovery
Monitoring and analysis at the highest level: Identify, capture and search electronic data such as emails or documents with the integrated end-to-end solution to be able to use them as evidence in a legal case.
Connected Financial Analytics
Our forensic service for regular annual audits, fraud scans or internal investigations: Connected Financial Analytics enables the regular analysis and visualisation of financial data and accounting transactions in order to intervene in the event of an impending fraud case before it is too late.
Connected Risk Intelligence
Identify critical early warning signs with our highly automated global news and network analysis tool: always be up to date on reports and potential risks relating to your company as well as your competitors, customers, suppliers or other relevant players.
Connected Global Intelligence
Mitigate risks related to business partner compliance: Connected Global Intelligence provides relevant information about companies as well as individuals and helps to ensure that your business relationships meet all compliance requirements.
Connected Screening Services
Efficient sanctions list screening: Identify sanctioned individuals, companies and organisations at the press of a button – and prevent risks such as financial or reputational damage.
In the Spotlight
Increasing requirements for compliance screening and risk management
The requirements regarding compliance, forensics and risk management increase in their comprehensiveness and are subject to regular changes that must be implemented in a timely manner. However, internal upskilling and the provision of necessary resources are cost-intensive.
Internal reporting office as a managed service
If required, our solution can be combined with PwC's Whistleblower and Ethics Reporting Channel. By setting up and operating an internal reporting channel, you can identify legal violations at an early stage and thus reduce liability risks.
Meet safety requirements
Meet the increased security requirements of stakeholders and remain attractive for investors and a safe address for business partners. In addition, all data is hosted exclusively in German data centres.
Pricing
Connected eDiscovery
Up to 250 GB processing volume

5 Processing Runs

2 Analyses

5 Production Runs
Connected Financial Analytics
4+ company codes per year

1+ Workflow
Connected Screening Service
Bulk screening requests

Screening of 2,500+ business partners

4+ sanction lists
Connected Global Intelligence
Research on management, shareholders and beneficial owners

PEP Screening

Sanctions Screening

Negative News Screening
Connected Risk Intelligence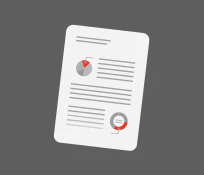 Connected Digital Services
Get your business risks under control with the PwC Concierge digital risk management platform
You have questions or would like more information about the Connected Digital Services?
You might also be interested in: