Whistleblower and Ethics Reporting Channel
Internal reporting channel for companies and legal entities
Whistleblower and Internal reporting channels – Webcast
Register now for the free PwC webcast "Whistleblowing and internal hotlines - update and implementation in practice" on 29 November 2023 from 13:00 - 14:00 (CET).
This is why the implementation of a whistleblower system is so important
Due to the Whistleblower Protection Act (HinSchG) companies with at least 250 employees and legal entities in the public sector are obliged to set up an internal reporting channel (whistleblower system). Through the internal reporting channel, whistleblowers should be able to report specific legal violations. Starting from December 17, 2023, this obligation will also apply to all companies with less than 249 employees and regularly employing at least 50 people.
Benefits
IT-implementation effort
Outsourcing the reporting channel to PwC eliminates the need of setting up additional IT infrastructure on the client's end
Safety and protection for your employees
Anonymity for whistleblowers and security in dealing with reports – professionally and confidentially
Transparency
status overview of all received reports in a dashboard
Compliance
Compliance with all legal deadlines and trustful cooperation with PwC's experts
Independent experts
As we are completely independent, you retain the authority to decide which measures you want to take from the information received in order to take the necessary follow-up measures and avert reputational risks.
Whistleblowing report submission
Our Whistleblower and Ethics Reporting Channel is accessible via different ways. Whistleblowers can report breaches by phone in addition to using the company-specific, self-explanatory and intuitive web form. We also offer whistleblowers the option of submitting reports anonymously or by providing personal contact information. This way, we create a trusting and secure environment and guarantee whistleblowers the greatest possible protection and absolute data security.
Status Tracking
After submitting a report, whistleblowers can log in to the Whistleblower and Ethics Reporting Channel website at any time with their case number and check the status of their report in the whistleblower online mailbox. The functionalities to add further information to their report, to submit files and to contact our experts via chat are available as well.
Review
Submitted reports undergo a workflow-based process at PwC. In addition to a validity check, the report is concretised, if necessary, by contacting the person providing the report within the legally defined deadlines. We also make a recommendation for action.
Transparent recommendation for action
From the company's point of view, you can view the submitted reports as well as our reviewresult with the corresponding recommendation for action in our multilingual dashboard at any time and thus obtain transparency at a glance. The reports can be filtered by various criteria such as time periods, category of the report or the respective processing status. The anonymity of whistleblowers and accused persons is preserved in the dashboard at all times.
In the Spotlight
Support for further investigation of leads
If required, our solution can be combined with the Connected Digital Services concierge platform for further investigation. The platform is your comprehensive forensic service and relieves you of the burden of investigating compliance violations, suspicious cases or establishing facts of crime, to name but a few.
With our standardized and digital solution we offer you
Communication channels such as web forms, whistleblower hotlines and whistleblower online mailboxes, tracking the status of whistleblowers' reports, and documenting and checking the validity of all reports received.
With the Whistleblower and Ethics Reporting Channel, we enable
managing and meeting legal deadlines, absolute legal certainty, and ensuring compliance requirements and recommendations for action from our PwC experts for taking follow-up measures.
Pricing
Whistleblower and Ethics Reporting Channel
We offer our services for setting up and operating the internal reporting channel on the basis of flat rates per year. We take into account the number of companies and the number of reports received. One-off costs are incurred for the implementation of the internal reporting channel as well as for the provision of the sample company agreement, should the need arise. Furthermore, we are also available to advise you on any follow-up measures.
internal reporting channel

Custom branded landing page and customised dashboard

Further services by arrangement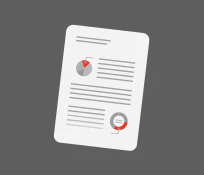 One Pager
All information on our solution for the internal reporting office as a managed service at a glance
You have questions or would like more information about the Whistleblower and Ethics Reporting Channel?
This might also be interesting for you: