Crowd Management Platform
Your management tool for unique and secure events
Smart visitor analytics and digital control tools for your events
In the context of major events, mobility and public safety, PwC's crowd management platform allows the movement behaviour of event visitors to be efficiently analysed, optimisation potential to be identified and managed via intelligent communication services.
Benefits
Innovative features
The platform offers more than 10 value-added features for intelligent analysis, communication with visitors and efficient operations management.
Performance optimisation
Analyse the movement and demand behaviour of visitors – both during and outside your events – and optimise them in the long term.
More security
Improve your safety concept, recognise dangerous situations at an early stage and react with our innovative communication and control tools.
Pricing
per application
We offer the modules of our crowd management platform in a modular model per use case as a software-as-a-service licence with the following services:
Individual configuration




Support

Continuous functional expansion and maintenance
Additional services
You can also choose additional services and put together your own individual solution:
Individual technical adaptations of the crowd management platform

Conceptual expansion of the crowd management platform

Supplementary workshops on training, further development perspectives, etc.
Discover our solution
Get an insight into our tool including its innovative features. Experience the ease of use and intuitive design of our digital solution for a smooth user experience.
Visitor flow analysis
Visualise visitor flows in terms of density, direction of movement and speed in real time on the map of your event site. The platform's artificial intelligence (AI) detects anomalies in time for you to react accordingly.
Arrival and departure analysis
Record the types of mobility used by event visitors and the intensity of use of stations, routes and route sections on the way to and from your event location. Optimise the arrival and departure process for your future events together with public transport.
Location-based messaging
Send automated location-based messages to visitors' smartphones as soon as they enter a zone you have defined. This allows you to manage crowds, but also send safety notices, recommendations and marketing promotions.
Operations management
Automatically record the locations and movement data of your mobile assets (staff, emergency personnel and vehicles). This data is available to you at any time. In the event of an incident on your premises, quickly identify and coordinate available assets in the vicinity.
Customer engagement analyses
Measure the distribution of visitors in regions of interest (e.g. stages, sales stands, attractions, etc.) and identify the periods when your visitors exhibit interest in particular aspects.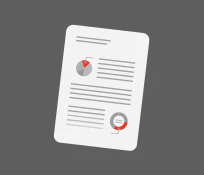 Broschure Crowd Management Plattform
Download the brochure on our crowd management platform here!
This might also be interesting for you: